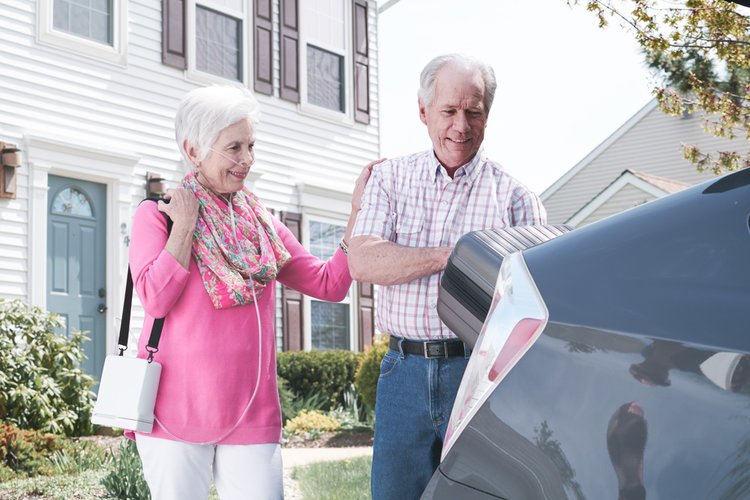 People with respiratory issues feel caged within a four-dimensional cube that eclipsed the world around them. They feel distanced from the world owing to their disorder that demands them to constantly fight for oxygen. It takes a toll on their mental health as well.
Looking at the hardship of these people, portable oxygen concentrators were introduced. These concentrators help people dealing with respiratory issues to live their life out of the cage they were earlier entrapped in. they get to live their life just like other people.
How?
These concentrators allowed them to enjoy their freedom of mobility and made them capable to carry their oxygen support along with them without any hassle. These concentrators have allowed these people to stand equal to other people in all aspects of their life.
Let's have a deep insight into the pros of portable oxygen concentrators to witness their impact on the life of people dealing with respiratory issues.
Advantages of Portable Oxygen Concentrators
One of the prominent struggles of anyone dealing with respiratory issues is their incapability to move out of their house as it is tough to carry heavy oxygen cylinders or concentrators along with them.
They are neither able to purchase anything from the supermarket, nor they are allowed to hang out with their friends. This takes a toll on their social life. But thanks to the lightweight oxygen concentrators that are easily portable. They can be carried along in your pocket.
These concentrators have allowed people dealing with breathing issues to roam around without any fear or struggle. They can enjoy their social life to the fullest and they no longer need to live inside any bubble.
Hight-level oxygen output
Looking at the size of portable oxygen concentrators, people ought to believe that they won't be able to get adequate oxygen output through these concentrators. Though antithesis to their conception, these concentrators are known for their high oxygen output.
These concentrators have the potential to offer you high oxygen for hours and thus allow you to have a peaceful and comfortable sleep at night. Moreover, they make the task of oxygen therapy easy and convenient due to their lightweight and optimum oxygen supply.
Ensures better health of the patient
These concentrators ensure better health of the patient as they make oxygen therapy easy to carry in comparison to stationary oxygen concentrators.
The average stationary concentrator weighs between 40 and 50 pounds. While these units hold many advantages of their own, mobility isn't necessarily one of them. The average weight of a POC is about eight pounds, which makes it a convenient way to take oxygen therapy.
Moreover, the ultimate goal of these concentrators is to achieve better health through the use of supplemental oxygen. As you effortlessly use your POC, symptoms such as chest pain, wheezing, breathlessness, and coughing will decrease.
Summary
Oxygen is a synonym for life. People dealing with breathing issues can understand the value of oxygen that other people usually take for granted. Though life is all about freedom to do whatever one desire, the same doesn't apply to such people.
But with the arrival of portable oxygen concentrators, things have taken a bright turn. These concentrators have made their life more beautiful and worth living.