Most businesses rely on data to make decisions. Social media is no different. An ice cream ad with melting chocolate ice cream is likely to get people's attention, but they may also scroll past the advertisement. Social media plays a role in a buyer's decision-making process, even if it doesn't directly affect the final decision. But when done correctly, social media can contribute to a business's overall marketing strategy.
Promote Brand Awareness
A study by Buzzsumo found that Facebook posts with images got more engagement than those without. Keep in mind that not all media handles entertain the same type of content, and it is important to create content that speaks to the audience you are trying to reach. For example, if your brand focuses on fashion, you might want to consider creating content for Instagram, which is used primarily by young adults. Then, if you want to promote your fashion brand to this age group, you should consider creating content that's more relevant to them.
Brand awareness has many benefits, including building a strong connection with your audience. It can help your business establish credibility and drive sales. Creating a consistent identity across multiple channels can help you build an identity that will stand out from the crowd. Using social media as an effective brand awareness strategy will help you achieve both of these goals. A simple way to build brand awareness is to create a campaign that engages consumers in a conversation with your company. Social media is a great way to create a dialogue with your customers.
Build Relationships With Customers
Building relationships with your customers is essential for a successful marketing strategy. Using social media is an excellent way to reach your customers on a more personal level. By providing relevant content and offering quality advice, you can increase engagement and ultimately, sales. Using creative MMS can help you build relationships with your customers through social media. Here are some creative tips to get started. Read on to learn more. Let's begin.
One of the most effective ways to engage with consumers on social media is to respond to their comments and questions. The majority of consumers use social media as their primary communication channel. Rather than calling customer service, sending an email, or submitting a support ticket, most consumers prefer to message brands via Facebook Messenger or Instagram DM. Using social media to respond to customer questions and comments demonstrates your responsiveness, which leads to a more loyal customer who will be a brand advocate and a frequent shopper.
Increase Website Traffic
One of the most powerful ways to increase website traffic is to create memorable content. People search for answers online and if you have content that can be shared by your audience, you have a much better chance of getting the results you want. Research shows that those websites with more than four articles receive over three times the amount of traffic. Make sure to update your blog regularly, and research what your audience wants. Make sure to share your content in the best possible way.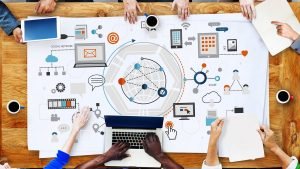 In order to increase website traffic through social media, you must understand the dynamics of each channel. This is crucial when creating content and creating calls to action. You should identify which channels are most engaging for your audience and tailor your content and call to action to them. This will increase the amount of traffic you receive. Follow these tips to optimize your social media presence and boost your website traffic. You can also use images to increase traffic to your website. Moreover, you can use social media to promote limited edition products, as well as to encourage customers to purchase them.