How to Build Your Twitter Personas? As a marketer, you need to know your target audience. This will help you segment your marketing campaigns and push content to the right demographic. Your content should create an emotional reaction in your audience so that they will be motivated to take action.
For instance, you can write content that teaches your audience about a product or service and generate leads using Twitter. For more information click here, Why Is Twitter A Useful Channel For Building Personas?
Building a brand persona on Twitter
Brand persona is a crucial element of content creation. Building one on social media is much easier than on other channels. However, if you want to build an impactful brand persona, it is essential to understand the differences between each channel. Social media channels all operate differently, and they all require different types of posts.
Creating buyer personas can help you segment your Twitter audience into smaller segments and deliver personalized content to the right demographic. You should also make sure to create a persona that moves your target audience to action.
This will help you generate leads using Twitter
Also, it's a good idea to develop educational content to share on Twitter. As you develop your brand persona on Twitter, take note of the hashtags that your audience uses. Although generic hashtags can give you an idea of who your followers are, sub-niche hashtags can offer a deeper insight into your audience's interests.
Also, make sure to follow other hashtags to find patterns in your audience's behavior. When building a brand persona on social media, try to keep it consistent. If you're constantly changing your persona, it can seem disingenuous. Your audience can see through the inauthenticity. Also, it can give the impression that you're not a serious brand.
Building a brand persona on Twitter is important for many reasons
One is that it helps you create a profile of your ideal customers. A detailed profile will help you build a successful brand persona. Another is that it helps you get more followers and grow your reputation. If your brand persona has an individual, it will be easier for you to build trust with your followers.
In addition to building a brand persona on Twitter, you should have a blog and share content on a regular basis. This way, your audience will be more likely to trust you and your tweets. It is also a good idea to have a representative of the company on Twitter who shares their personal opinions.
This will give your brand a more personal touch and give your tweets more gravitas
Another great way to build a brand persona on Twitter is to choose a cover photo that is consistent with your brand. The best size for a cover photo is 1500px wide by 500px high. You can find online templates that will help you size the image properly.
If you want to make your Twitter profile more personal and engaging, consider choosing a cover photo that's a photo of you at a conference. If you want your brand to be more relatable, use humor in your social media updates. People like to laugh and it's also important to have a brand persona. Make sure to use the tone that matches the tone of the other channels that you use to market your product or service.
Finding influencers
Whether you want to promote your blog, product or service, finding influential people to follow on Twitter is essential to your online presence. There are a number of ways to do this. The first method is to look at your Twitter follower list. You should then search for hashtags related to your industry. You can also find Twitter chats hosted by popular people.
Finding influential people is not as hard as it might seem, but it does require research. Influencers come in all shapes and sizes, from celebrities to everyday people. Their age, gender and industry are all important considerations when choosing an influencer.
You should aim to find influencers in a niche that you can relate to
Once you have found influential people to follow, you should start interacting with them. Connect with them and write content that they will find valuable. You can use tools like BuzzSumo to find relevant content. Then, follow them to stay updated on their latest posts.
The best way to find influential people on Twitter is by using free tools. Start by searching for hashtags and brand names. Then, you can look for user profiles, tweets and more. You can also look for people using your niche by using their username or category. For example, if you're selling wine, you'll want to look for wine bloggers.
The next step is finding the influencers to promote your products. You'll want to find those who have a high following and a high engagement rate. You'll also want to make sure your influencers are active and consistent, because they'll be your best source of new customers. Once you've identified these people, you'll be ready to start building a relationship.
Finding influencers on YouTube is another effective strategy
YouTube has a search function that helps you find content that is relevant to your niche. Use keywords to find the influencers' usernames, or search for the brand and category they're using. Searching by hashtags will also help you find trending content and popular categories. Once you've located some influencers on YouTube, check out their profiles to learn more about their work.
Another method for building your Twitter personas is to find influencers who have a large audience. Influencers know what their followers are looking for and can tailor their posts to match the interests of their followers. They also know which topics are popular among their followers. By establishing relationships with influencers, you can ensure your content resonates with your followers.
Finding influencers on Twitter is not hard if you know who to target. Just like with buyer personas, identifying the right influencers is the first step in a successful campaign. You must understand their demographics, age, gender, location, and delivery method. It is also helpful to know the demographics of their followers. One of the easiest ways to find influencers on Twitter is through hashtag searches.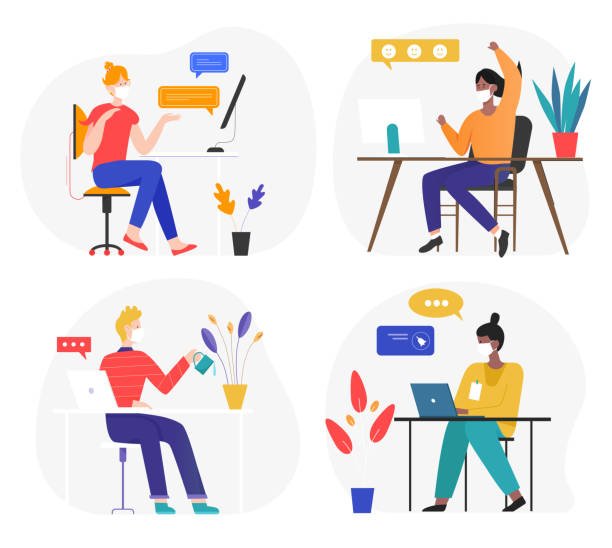 Identifying your target audience
Identifying your target audience is a crucial step in developing a Twitter strategy. It can show you the gaps in the market that you can exploit to shape your position and offer unique selling proposition. It can also help you anticipate threats and plan how to mitigate them.
There are a variety of ways to determine your target audience on Twitter. You can look up the number of people your target audience follows and connects with. You can also consider the demographics of your target audience. For example, if your business sells cars, you may want to target people who are interested in buying a vehicle. A car salesperson might be more likely to attract car owners than truckers.
Before building your Twitter personas, you need to understand your target audience's behavior
This includes their habits, values, and intent. If you want to market your products to this audience, you should know who they are and what makes them tick. Knowing their behaviors and habits will make your social media marketing efforts more effective.
Another way to understand your target audience on Twitter is to look at their interests and follow the hashtags they use. While generic hashtags such as #fitness or #marketing will give you a general idea of their interests, sub-niche hashtags can provide you with more information about their interests. If you identify which hashtags they use most frequently, you can then monitor them to find patterns and trends in their behaviors.
Identifying your target audience is an essential step in any marketing campaign. Once you know who your target audience is, you can focus your efforts to reach them and increase your sales. By creating a persona for your audience, you'll be better able to tailor your campaigns to their needs.
The most important factor when attracting potential customers is their trust. This is achieved by building a relationship with them that goes beyond the sales process. Customers want to feel special, so your relationship with them should extend far beyond the transaction. Therefore, you should put yourself in their shoes to understand what they need. For Homepage click here